OUR MISSION STATEMENT
To provide Corporate Health and Wellness services to organizations who want to comprehensively increase, for staff and management, their Physical Health, Social Health, Mental Health, and Financial Health through the adoption of an Emotional Intelligence based corporate culture.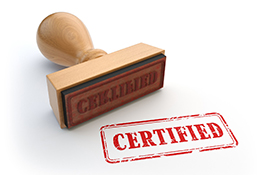 We are Certified Corporate Health and Wellness Specialists by the National Corporate Health & Wellness Association. The Corporate Health & Wellness Association is the Largest influencer in Corporate Wellness in the US and Globally, touching over 1.5 million B-2-B Professionals. The Corporate Health & Wellness Association represents the standard of excellence in the approach, design, and practice of Corporate Wellness programs.
HOW WE DIFFERENTIATE OURSELVES
(1) We have an extensive background in Business Administration and Corporate Training consulting along with advanced skills in developing and documenting strategic business plans.

(2) We have an advanced understanding, through nearly three decades of Corporate Training experience, of the uses and applications of the Myers-Briggs Type Indicator, Emotional Intelligence, and how Emotional Intelligence Interacts with our Psychological Type.

(3) We are masters at facilitating our Strategic Path ProcessŪ to guide the leadership, management, and staff of an organization to establish an Emotional Intelligence Health and Wellness program supported by a Corporate culture of health.